P2CD
I would like to welcome back all our fabulous boys and girls to Primary 2.
We are so excited to begin our new school year and to see all our friends again. Life in our school is going to be a little different. We have new rules to learn to keep us all safe. We will be working and playing in our class bubble. I know we will have lots of fun learning our new routines, especially with your super excited teachers.
We have so much fun learning planned for the first term. Our first topic is Fairytales, so we will have great fun learning about all the characters and stories We have lots of fun activities planned including making gingerbread men, growing our own beanstalks and doing lots of arts and crafts. We will be exploring all about numbers, patterns and 2D shapes in Numeracy next week, so it will be a busy week.
Our topics this year: FAIRYTALES, LIGHT & DARK, FIRE & ICE, TOYS & SEA LIFE.
It is important that we all look after our health and wellbeing this year. Over the holidays we have created a new sensory circuit on the link corridor. We have decorated our nurture room and got lots of lovely new equipment for our nurture room. Boys and girls from P.1-7 will be able to use these amazing new resources throughout the year.
Our P.E day will be Tuesday. We wear our PE uniform to school.
Our start time is: 8:55am
You will enter the school by the right side gate and go straight to our new classroom by the classroom door at the side of the building at 8:40am.
You will use hand sanitizer when you enter the school and when you get to the classroom you will wash your hands.
Make sure you only bring in one healthy thing to eat at break time.
(Remember not to bring any food containing nuts as some of our boys and girls have nut allergies.)
We finish at 2pm from Monday to Thursday and 1:35pm on Friday.
See you soon,
Our P2 team:

Mrs. C Dolaghan (Teacher)
Miss. Crone(Classroom Assistant)


Latest Photographs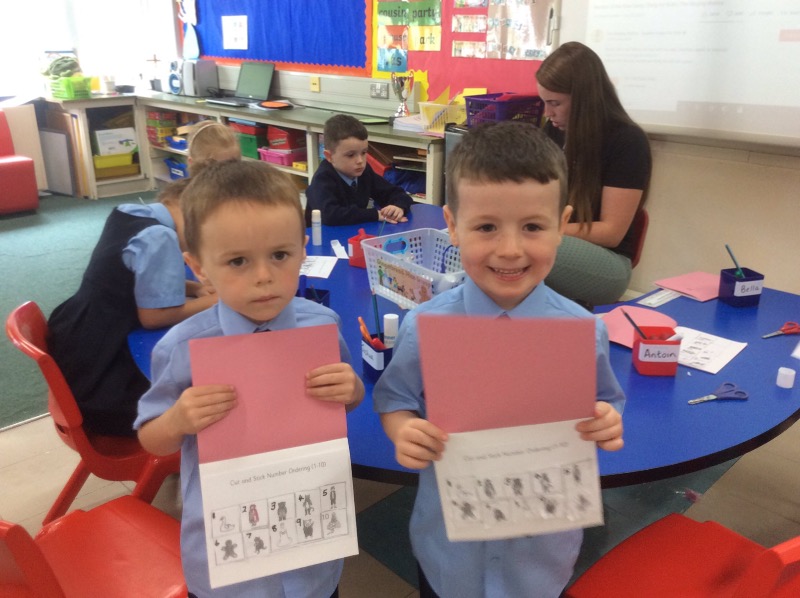 St John the Baptist Primary School, Finaghy Rd North, Belfast, Antrim BT11 9EH Phone: 028 9061 4546