P7MP
We are so excited to have all our girls and boys back in school. We have missed you all and are looking forward to meeting you again very soon!
We are so proud of all the hard work you've done so far, especially our achievements in Accelerated Reader and Accelerated Maths! You have all been amazing!
It is important that we all look after our health and wellbeing this year. Over the holidays we have created a new sensory circuit on the link corridor. We have decorated our nurture room and got lots of lovely new equipment for our nurture room. Boys and girls from P.1-7 will be able to use these amazing new resources throughout the year.
Our Literacy Focus this half term is Recount writing with an additional focus on comprehension skills. We can't wait to hear about all the wonderful things you've been doing over the Summer and read about all your trips and holidays.
Our Numeracy focus will be use of strategies such as drawing it out and working backwards.
Life in school is getting back to normal however we need to continue to take care of ourselves and others in school.
WASH YOUR HANDS!!
We have updated protocols to maintain in order to help keep us all safe. We will be working and playing in our class bubbles.
We have incredible topics to explore this year namely:
Ourselves
The Victorians
Gaelic Games
Famine and Emigration
Space
Bridges
Our class start time is: 9:00 am.
You will enter the school by the main gate. Gate will open at 8:45 am. You go straight to your classroom by the Canteen entrance.
You will use hand sanitizer when you enter the school and when you get to the classroom you will wash your hands again.
Make sure you bring in one healthy item to eat at break time.
(Remember not to bring any food containing nuts as some boys and girls have nut allergies.)
We finish at 3:00 pm from Monday to Thursday and 1:25 pm on Friday.
Aspire, Believe, Achieve.
ACCELERATED READER & MATHS 👇
Latest Photographs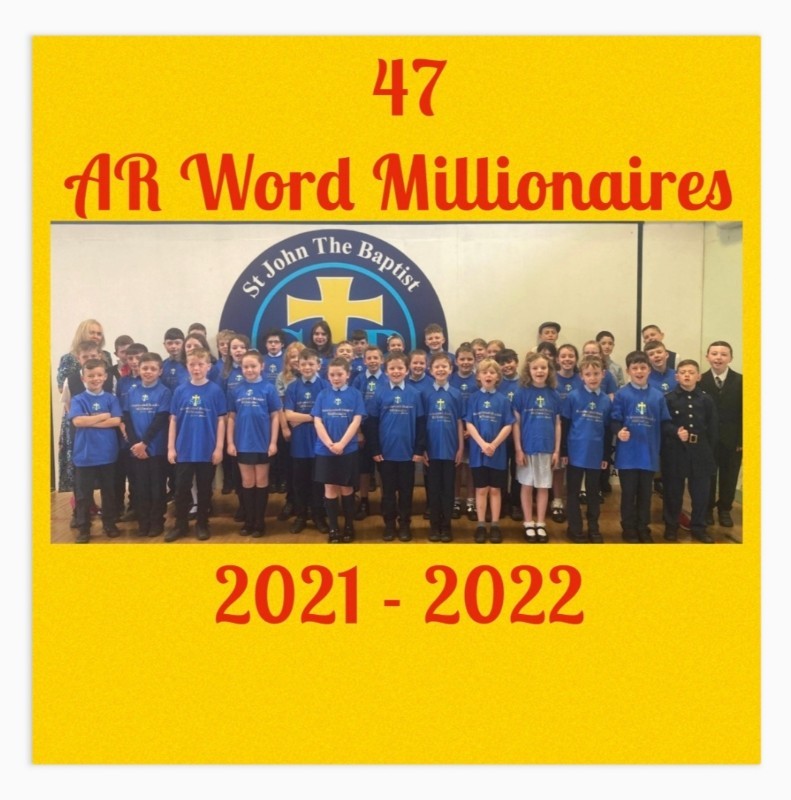 Class Photograph
&nsbp;
St John the Baptist Primary School, Finaghy Rd North, Belfast, Antrim BT11 9EH Phone: 028 9061 4546